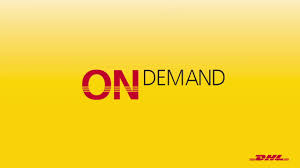 As of now, we will ship your
car registration documents
with
'DHL On Demand Delivery'
. As soon as the documents are on your way, you'll receive an email
from DHL
with the information about the
expected delivery date of the car documents
. These emails are ADESA branded.
On the delivery date, you will receive another email from DHL informing you about the
expected time of delivery
of the car documents.
If you don't react to this message, the delivery will just happen as scheduled, to the address printed on the label. Via the link that you receive in the email, you can easily manage the following:
• Select the most convenient delivery date
• Authorize DHL to deliver the shipment at another address: work, school, specific neighbor, …
• Authorize DHL to deliver the shipment without a signature when you are away
• Choose to collect your package from a DHL Service Point nearby
If you are on vacation, DHL can hold the shipment up to 30 days.
This service only implies the sending of the car registration documents. This is
not
about the delivery of your car(s). You can find this information under 'My Logistics' in 'My account'.
We are convinced that this service is a new step towards our promise to you: delivering you a fast, easy & hassle-free experience!